Prayerful Planner Sticky Note - Set 1
Sticky notes are a perfect companion to your Prayerful Planner! Track your prayers, to-do lists and notes on your daily pages. Use them in your bible, at your desk or anywhere as little reminders and encouragement. Add color and inspiration to your day with this fun set of sticky notes!  
Set includes 7 uniquely designed note pads
40 sheets per pad
Overall dimensions 8.25"L x 5.5"W x .25"H 
SHIPPING
Each Prayerful Planner is carefully wrapped in bubble wrap and placed in a cardboard shipping box to limit damage in shipping. In-stock products typically ship within 2-4 business days. Our goal for customer service is to always under-promise and over deliver. Because of the variations that can occur in production time, we cannot quote any shipping times other than what is stated above.
Packages are typically shipped via USPS. As soon as your shipment is in the hands of a postal carrier, we are no longer in control. The USPS does not provide us with different information than they provide you with the tracking number.
RETURNS/CANCELLATIONS
No cancellations, returns or exchanges can be accepted. We are also not able to accept address changes after an order is placed. If by slight chance you receive a damaged planner please contact us directly for replacement at admin@prayerfulplanner.com
We are now able to offer even bigger discounts when you purchase in bulk. Be sure to use the discount savings code below if you are buying 10 or more! (all must ship to the same shipping address)

Code 10PLANNERS - 20% (Regular Size)
Code 10PETITES - 20% (Petite Size)
Code 25PLANNERS - 25% (Regular Size)
Code 25PETITES - 25% (Petite Size)
Code 50PLANNERS - 30% (Regular Size)
Code 50PETITES - 30% (Petite Size)
Customer Reviews
Write a Review
Ask a Question
06/30/2020
Melba C.
United States
Sticky Notes
great quality
06/12/2020
Maranda B.
United States
Love it!
Highly recommend
06/07/2020
M W.
United States
I Love Love Love my products from this Company
I bought sa few things from this company two of which were an undated planner and the prayerful planner. They were a little expensive but after researching the company and it's great reviews I decided to give them a try. Wow. I'm glad I did. I can't say enough good things about them without having a very lengthy review. The products are made in the USA and well made. The bonus content they give you for free like the planner stickers and the 21 Day Faith Challenge is a lovely touch. Jennifer from the company goes above and beyond to help new clients acclimate to their products along with a great Facebook page of community members who post a lot of examples on their use of the prayerful planners. Their products keep me on schedule for my appointments and help me with my Bible studies. I won't go anywhere else and will be a repeat client in the future. If you're on the fence, buy the planner or journal or both. It's worth the investment.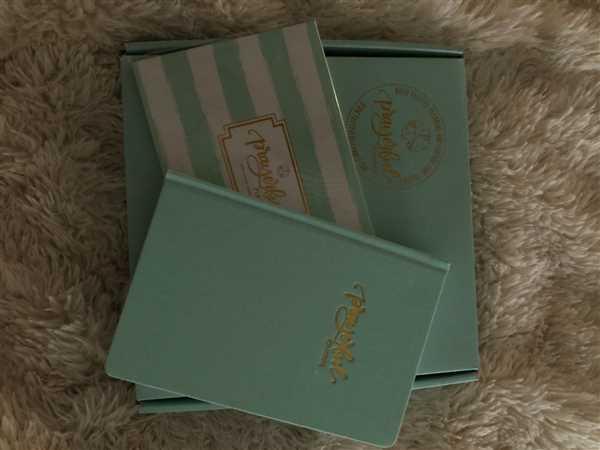 HW
06/02/2020
Helen W.
United States
Prayerful sticky notes
I love the prayerful sticky notes I was just under the impression that I could use them with my prayerful Journal that I purchased
05/25/2020
Deb B.
United States
Perfect for memory verses!
These post-its are so creative and colorful! I can write Scripture verses on them, for memorizing and to call attention to them. I can write priority items on them, so they jump out on the page.
$22.00
Prayerful Planner Pen Set - Classic
$14.00
Planning Highlighter Set
$14.00
Prayerful Planner Sticky Note - Set 2
$22.00
Prayerful Planner Pen Set - Brights
$10.00
DIGITAL Renewed Faith 21 Day Challenge
$49.00
Prayerful Planner - "UNDATED" Peony Praises
$49.00
Prayerful Planner - "UNDATED" Mint Stripe
$49.00
Prayerful Planner - "UNDATED" Tranquil Tan
$42.00
"PETITE" Prayerful Planner - "UNDATED" Black Stripe
$42.00
"PETITE" Prayerful Planner - "UNDATED" Peony Praises
$28.00
Prayerful Journal - Pink
$28.00
Prayerful Journal - Blue
$28.00
Prayerful Journal - Gray
$28.00
Prayerful Journal - Mint